Alberta Thompson (Founder) has been actively involved in theatre in the Tri-state area performing in Manhattan, Brooklyn, Queens, Staten Island, and New Jersey. She has appeared onstage at The Little Victory in Summer of '42, Unbooked, and Barefoot in the Park. She also directed War of the Worlds: A Live Radio Play and The All American Cabaret. Alberta strives to make the Little Victory Theatre a place for community artists to practice their craft.
General Admission: $28.00
Students/ Seniors/ Military: $25.00
Thursday Evening: $15.00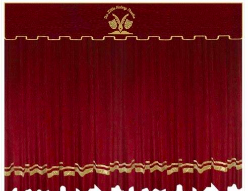 WEEKLY PERFORMANCE SCHEDULE
THURSDAY at 8:00 PM*
FRIDAY at 8:00 PM
SATURDAY at 8:00 PM
SUNDAY at 2:00 PM
(*) Not every show has Thursday evening performances.
Please look on the CURRENT PRODUCTION page for more information.
Opened in 2016, The Little Victory Theatre is dedicated to bringing original and published plays and musicals to the Staten Island community.
These prices are ONLY for shows presented by the Little Victory Theatre.
Tickets can be purchased online using showtix4u.com. Each show will have it's own link!
Any tickets that are not sold online will be available at the door 30 minutes prior to the performance.